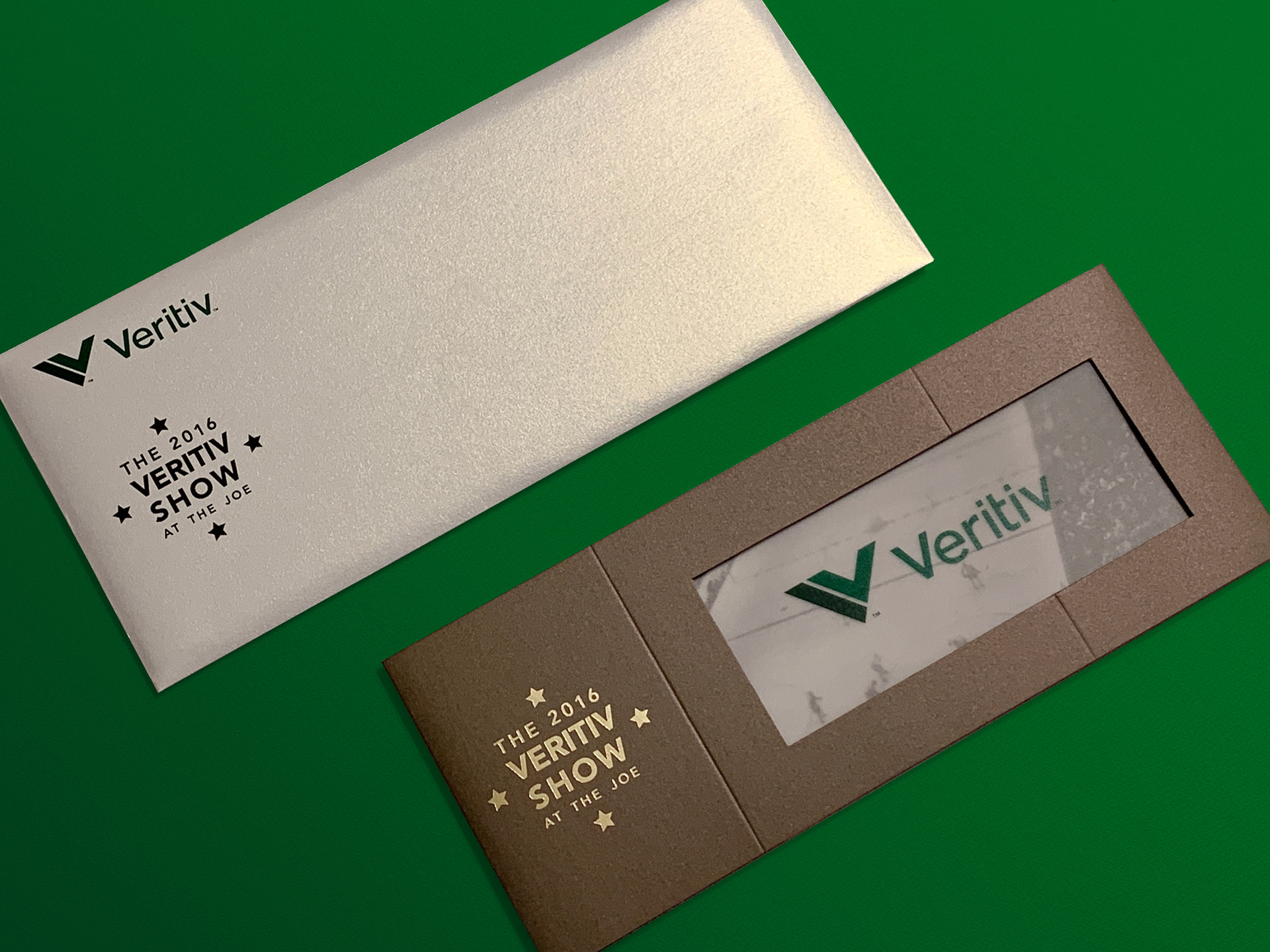 Veritiv Corporation, a leading North American business-to-business distributor of packaging, facility solutions, print and publishing products and services. Following their recent acquisition of xpedx, our longtime paper vendor who held their annual paper/supplier show in Detroit, Veritiv chose us to design, print and mail the invitation package.
Objective
The goal of this project was to reinforce Veritiv's brand identity, as well as highlight their major product divisions, which would be represented at the show. We also came up with a strategy to complement the invitation with an HTML email campaign sent out beforehand to create awareness, an Eventbrite event page where recipients of the invitation would go to sign up, and a final followup HTML email sent out to thank attendees and stay in touch with future news and events.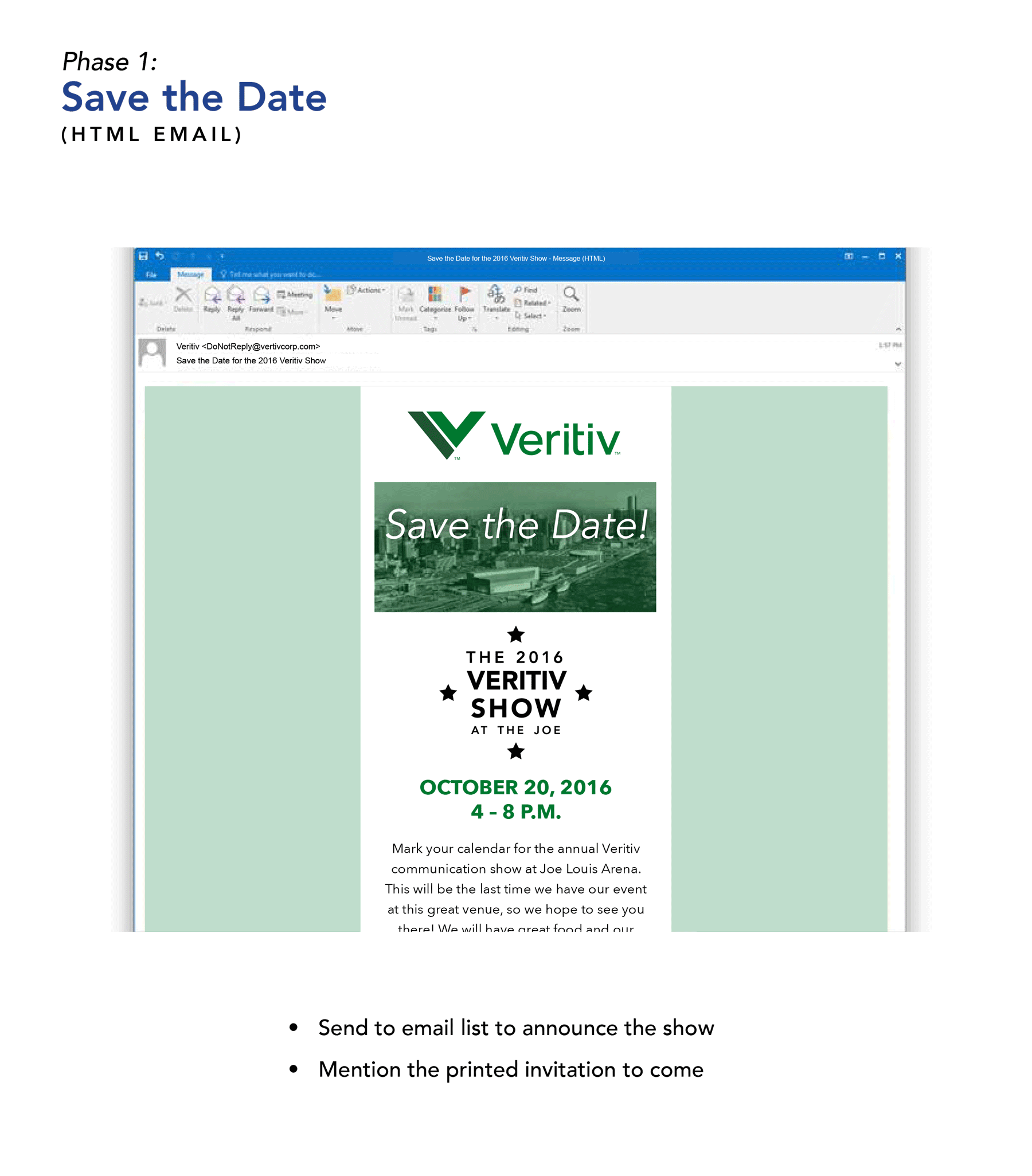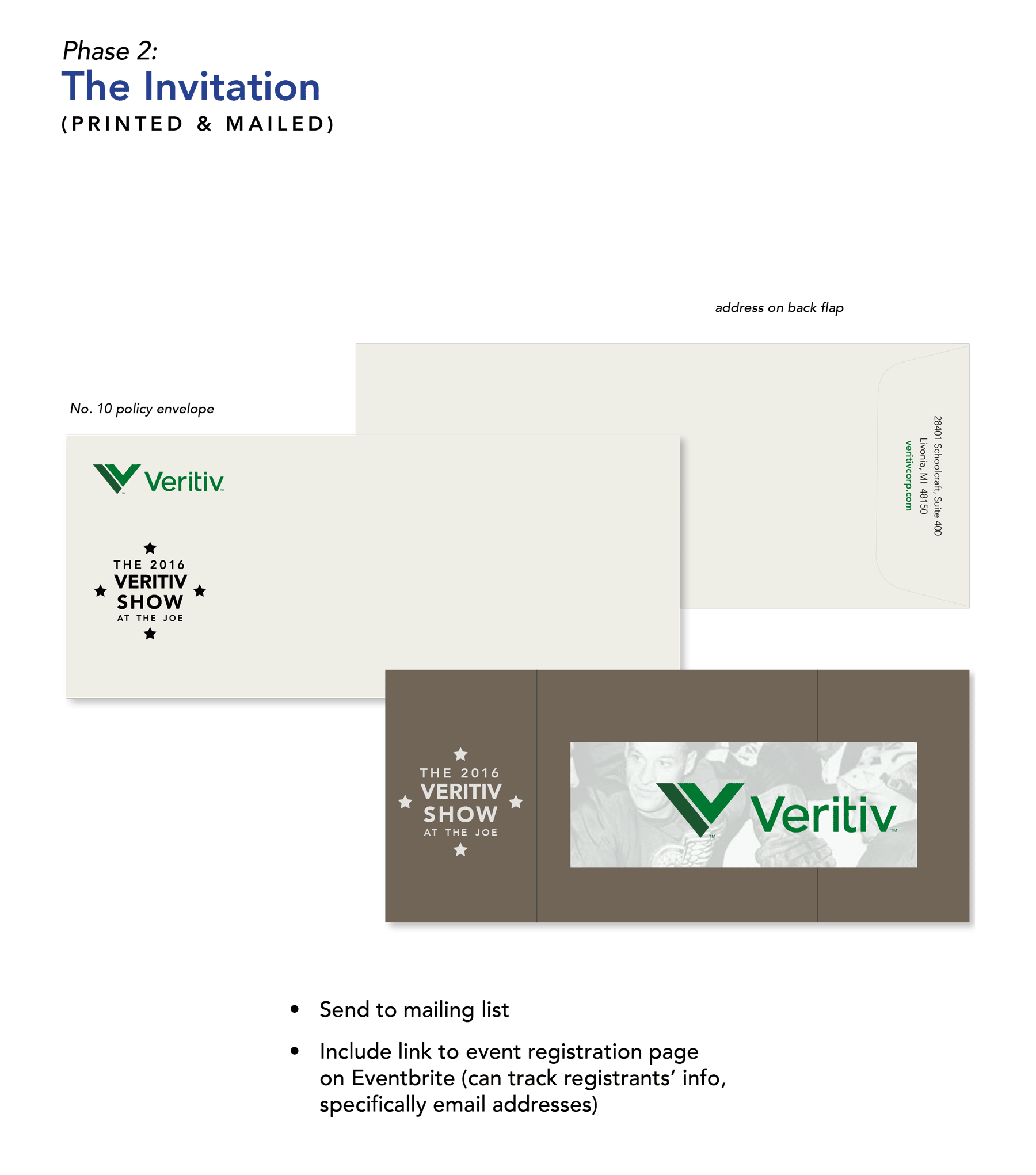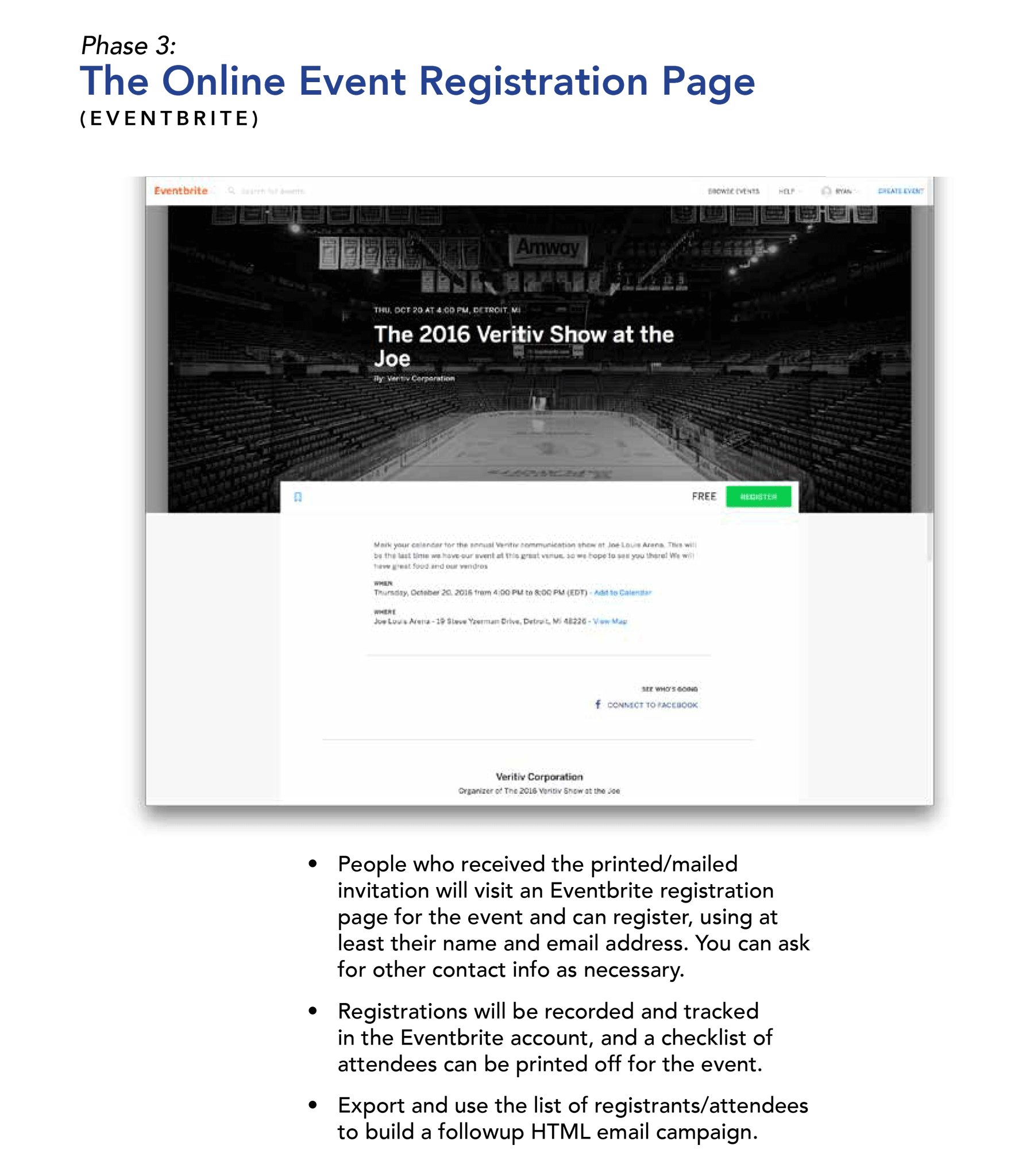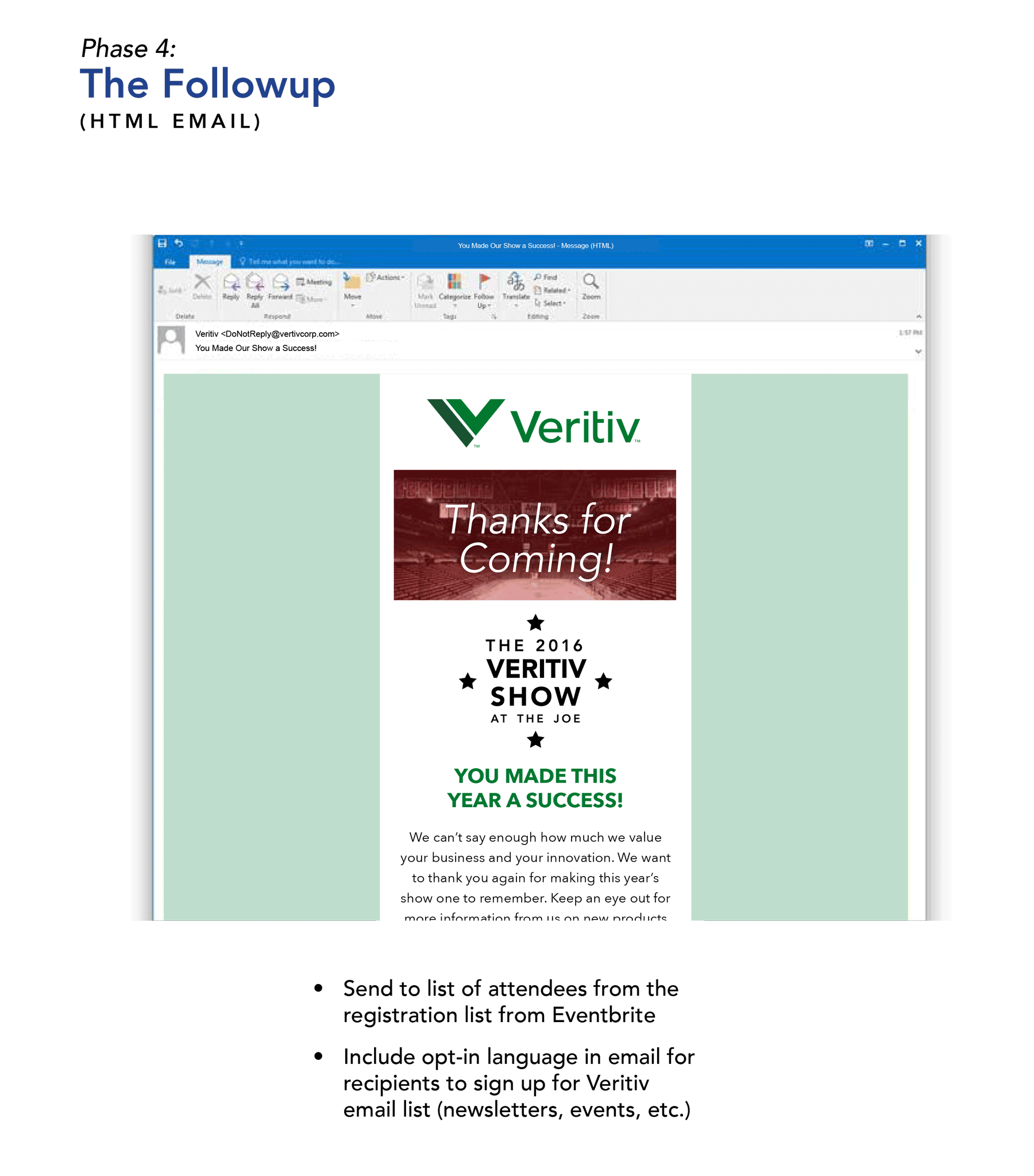 I had my choice of paper stock carried by Veritiv and format for the different parts of the invitation. Since this was the last year the show would be held at Joe Louis Arena in Detroit due to the facility's eventual retirement, I wanted the invitation to capture some of the history of the arena. I designed a four part invitation—consisting of envelope, translucent vellum invitation piece, five individual product cards, and a die-cut folded box to house the invitation. I also designed a logo for the event title.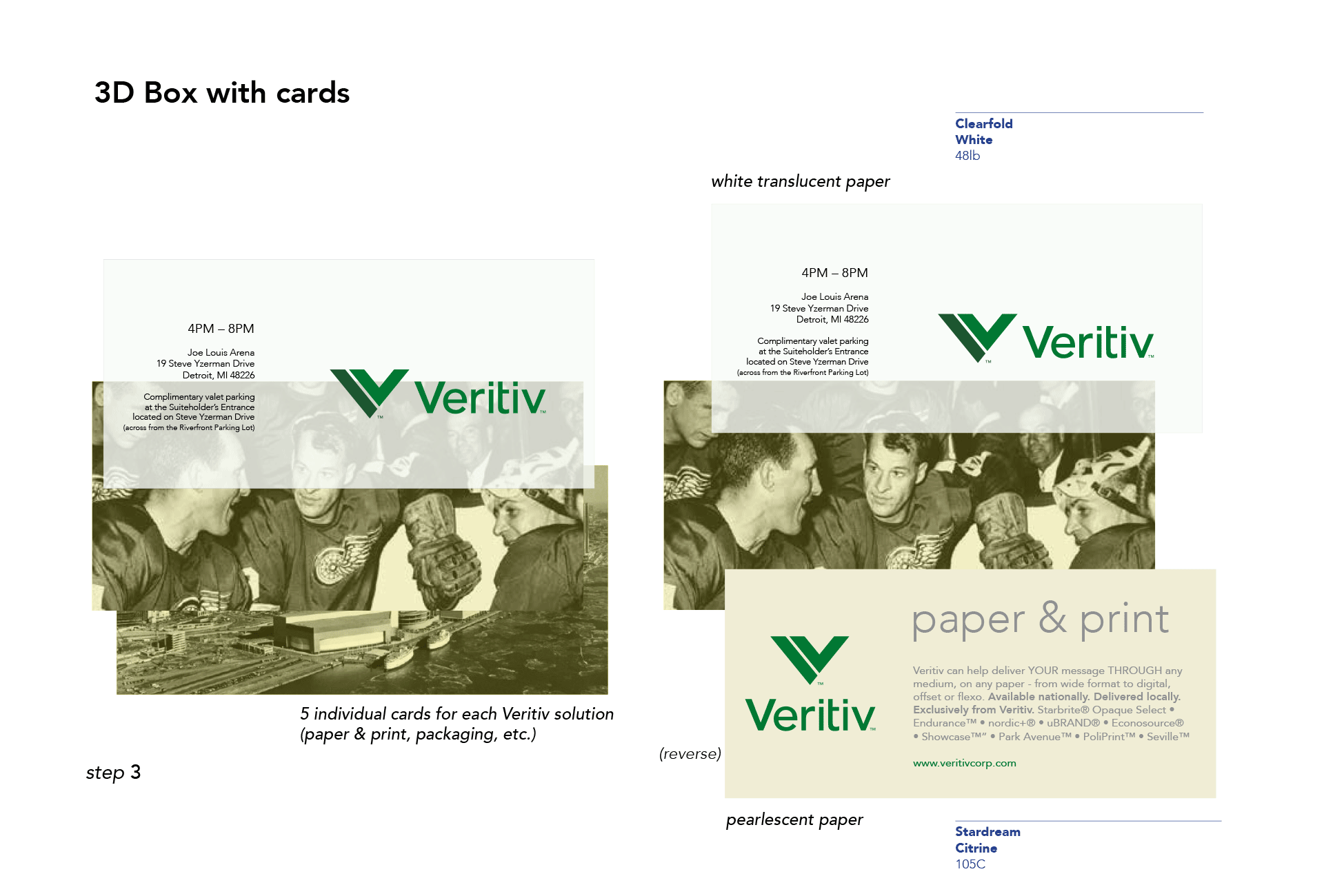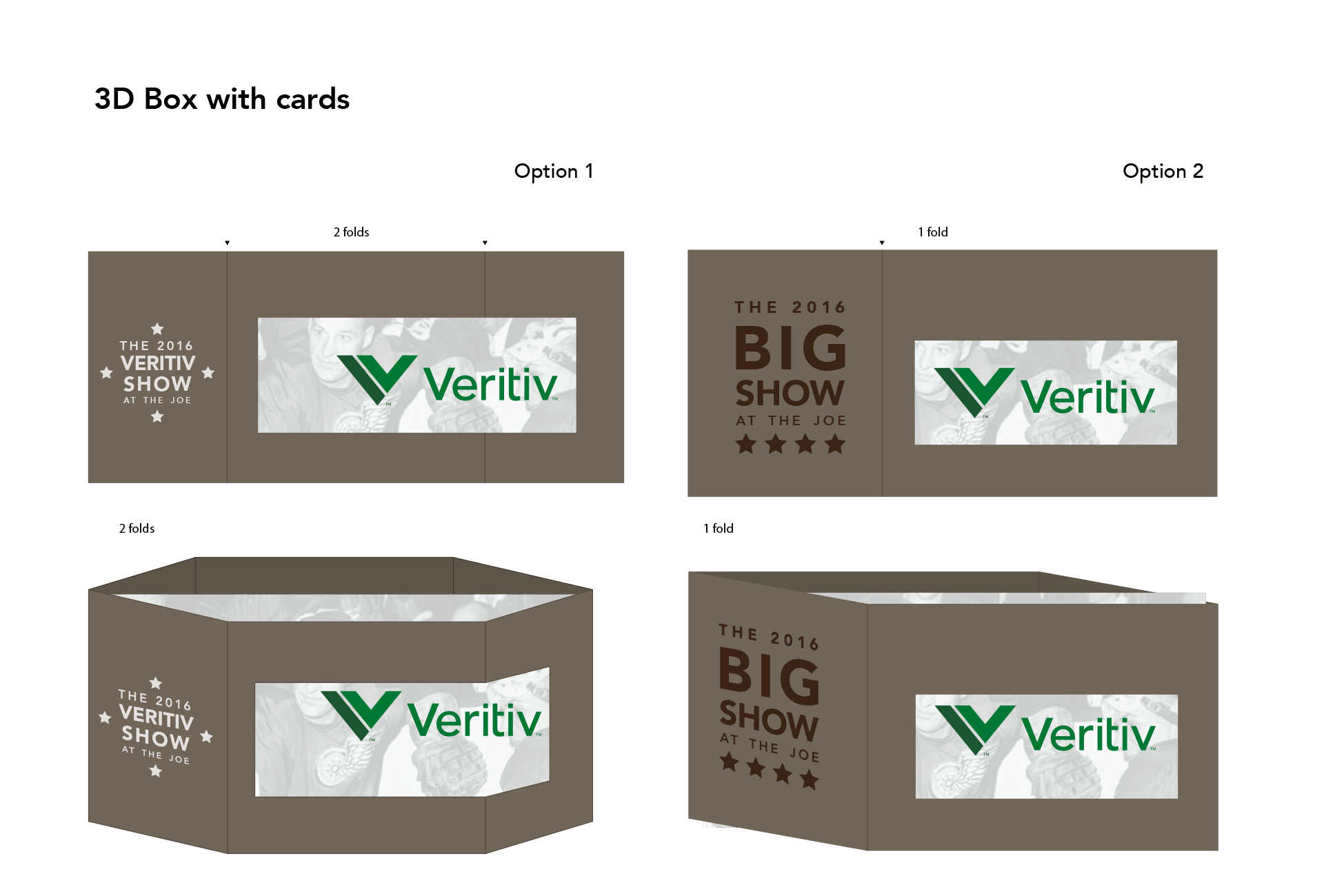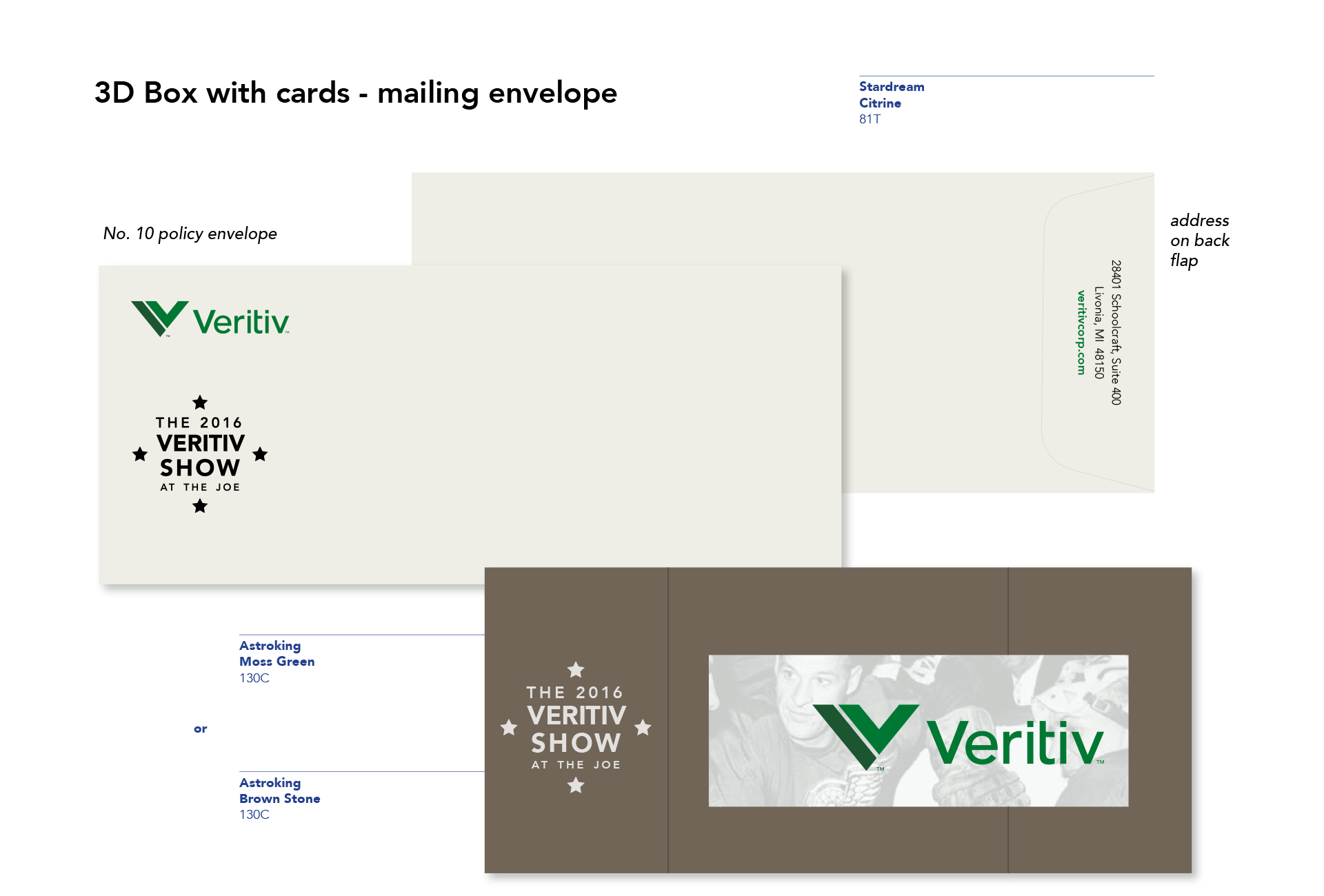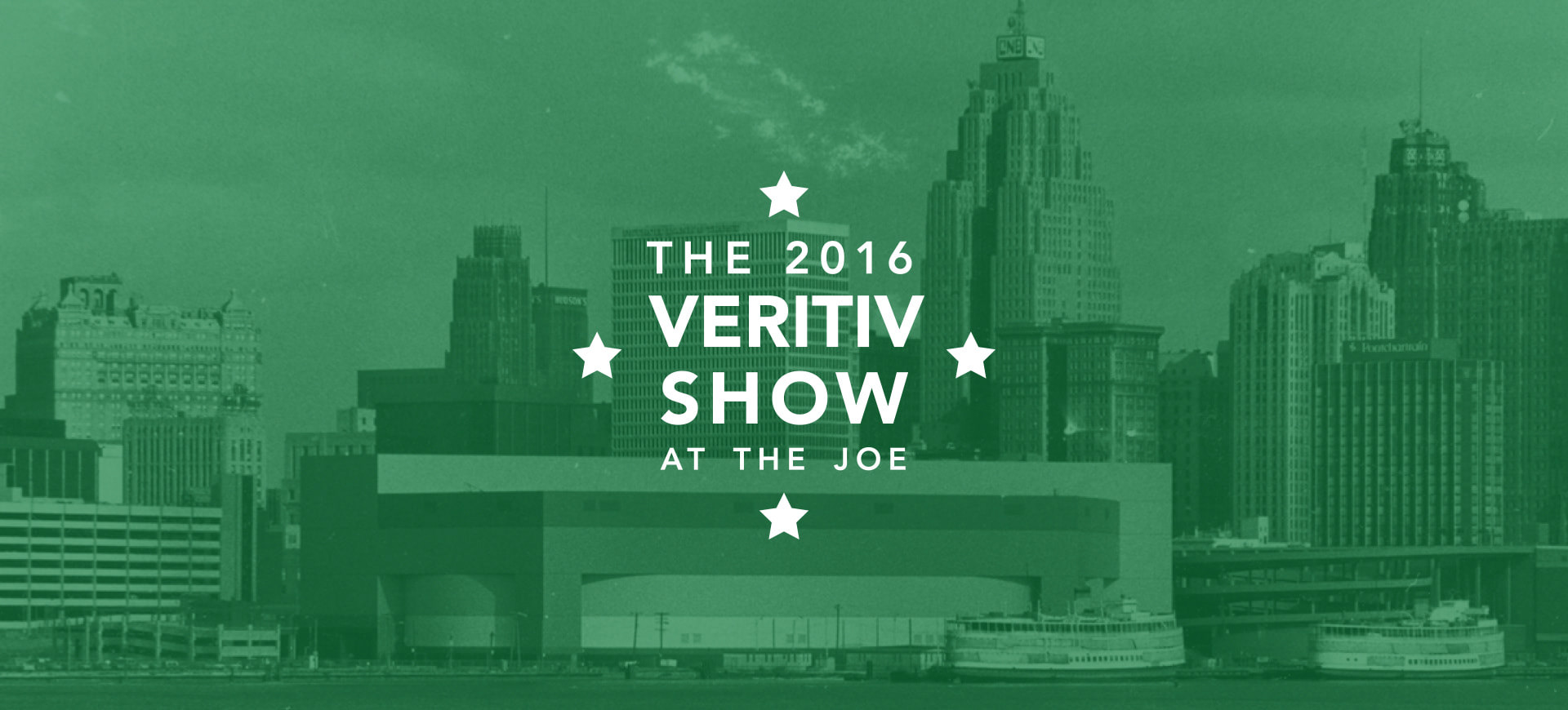 For the box, I specified a textured cover stock with subtle metallic finish, and designed it to fold into an oblong hexagonal shape with die-cut window in the front, reminiscent of the shape and look of Joe Louis Arena.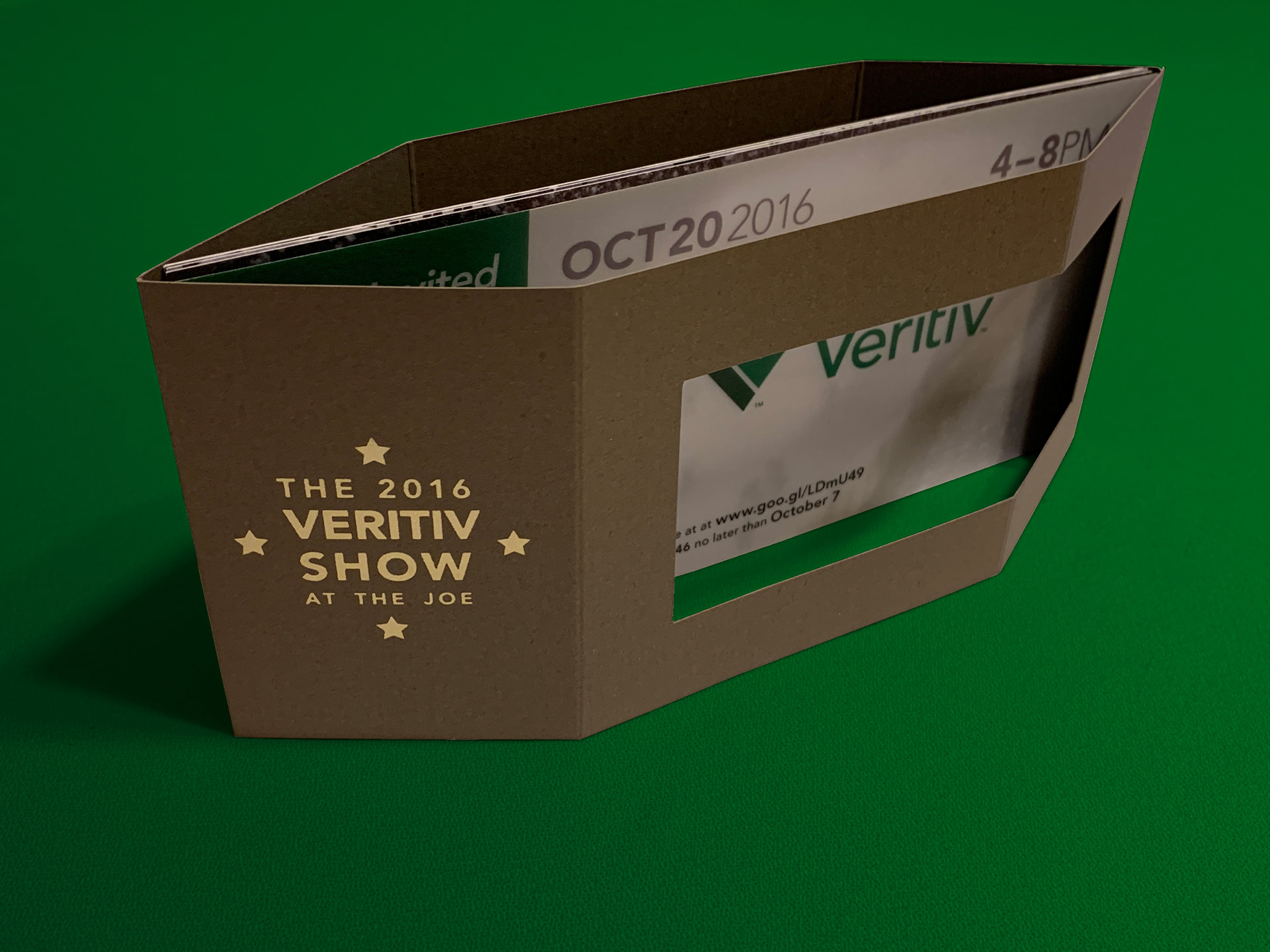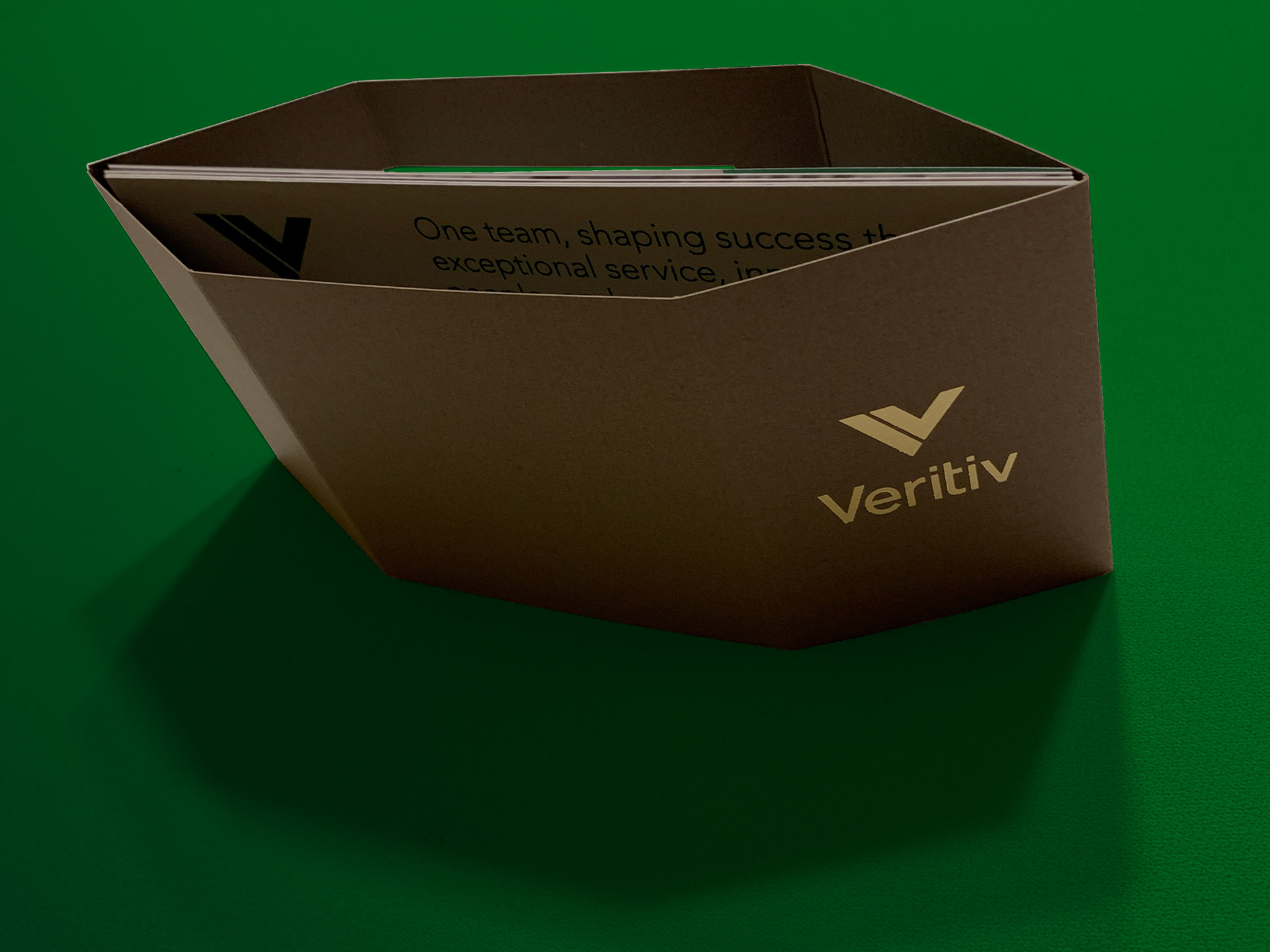 The Veritiv logo and typography for the Veritiv show were struck in gold foil on adjacent corners of the box. The five separate cards featured a black and white Joe Louis related or historic photo, printed conventionally on a light but slightly warm metallic cover stock. On the back of each, I included information for one of Veritiv's product lines as well as their contact information.

The actual invitation card itself was printed digitally on vellum clearfold translucent stock to call to mind the ice of the hockey rink, with the details of the event as well as the Veritiv logo in their brand colors.

Finally, the invitation package was mailed in a no. 10 envelope with side flap on matching metallic stock to complement the cards.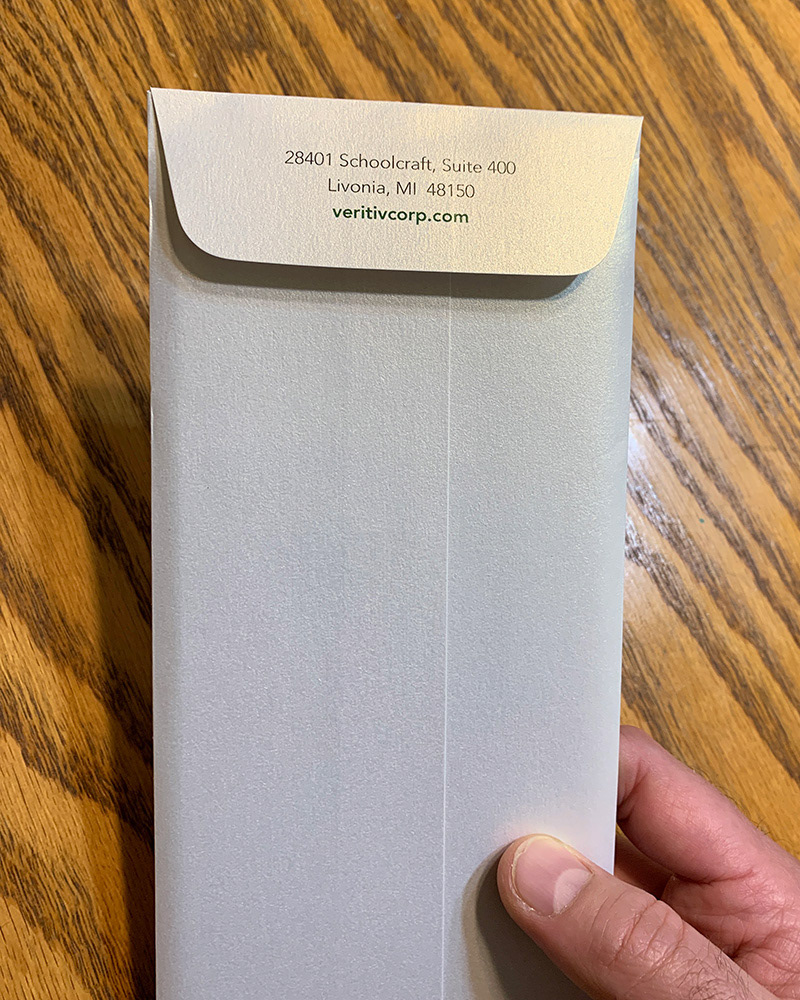 When the box is folded to its oblong shape, the invitation and product cards can sit inside and stand upright on a desk, living on as a display piece for Veritiv long after the show.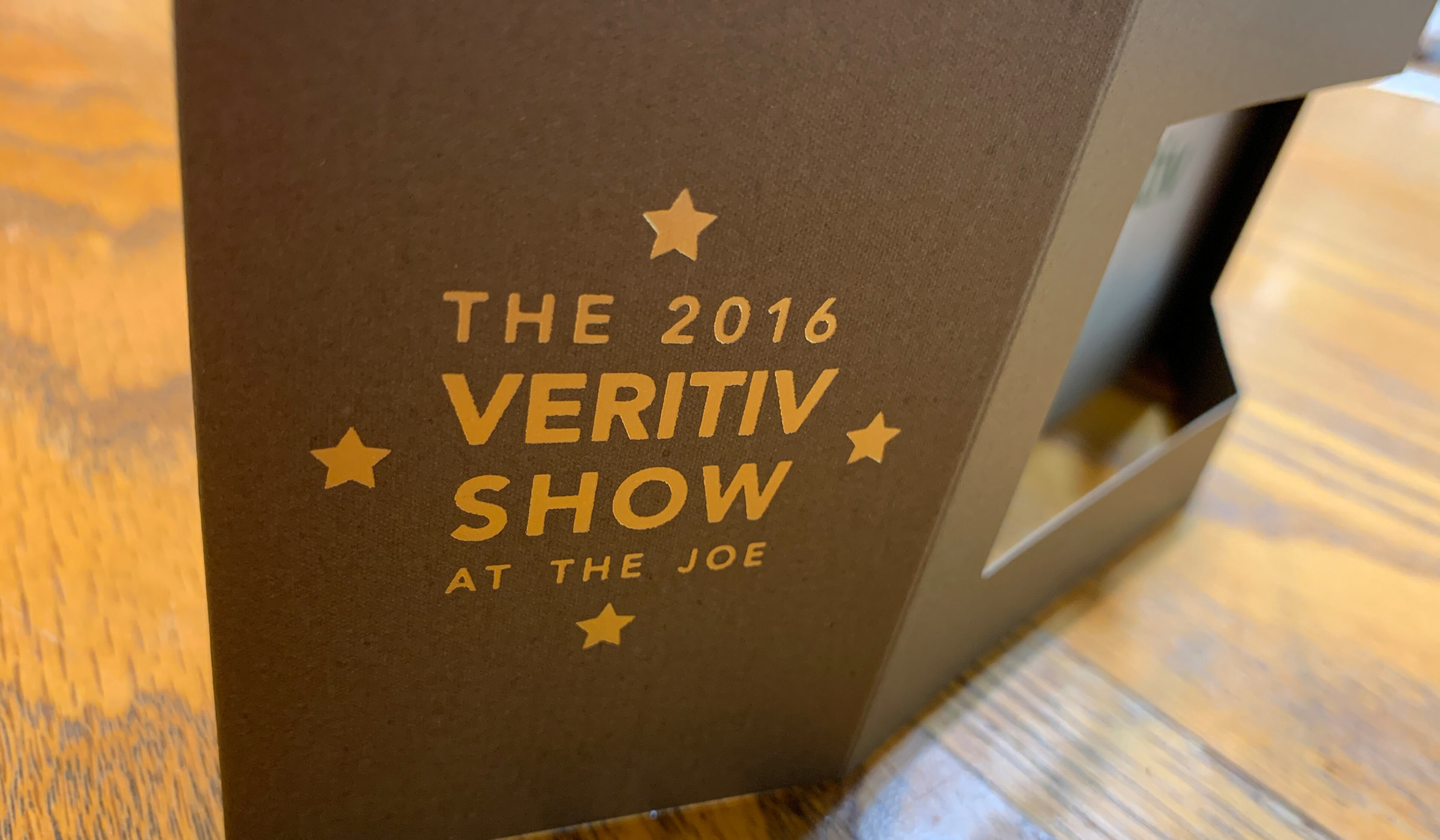 Although I designed the visuals, format, and implementation of the invitation package, my managing director oversaw the final production and ensured that it went out to the mailing list on time.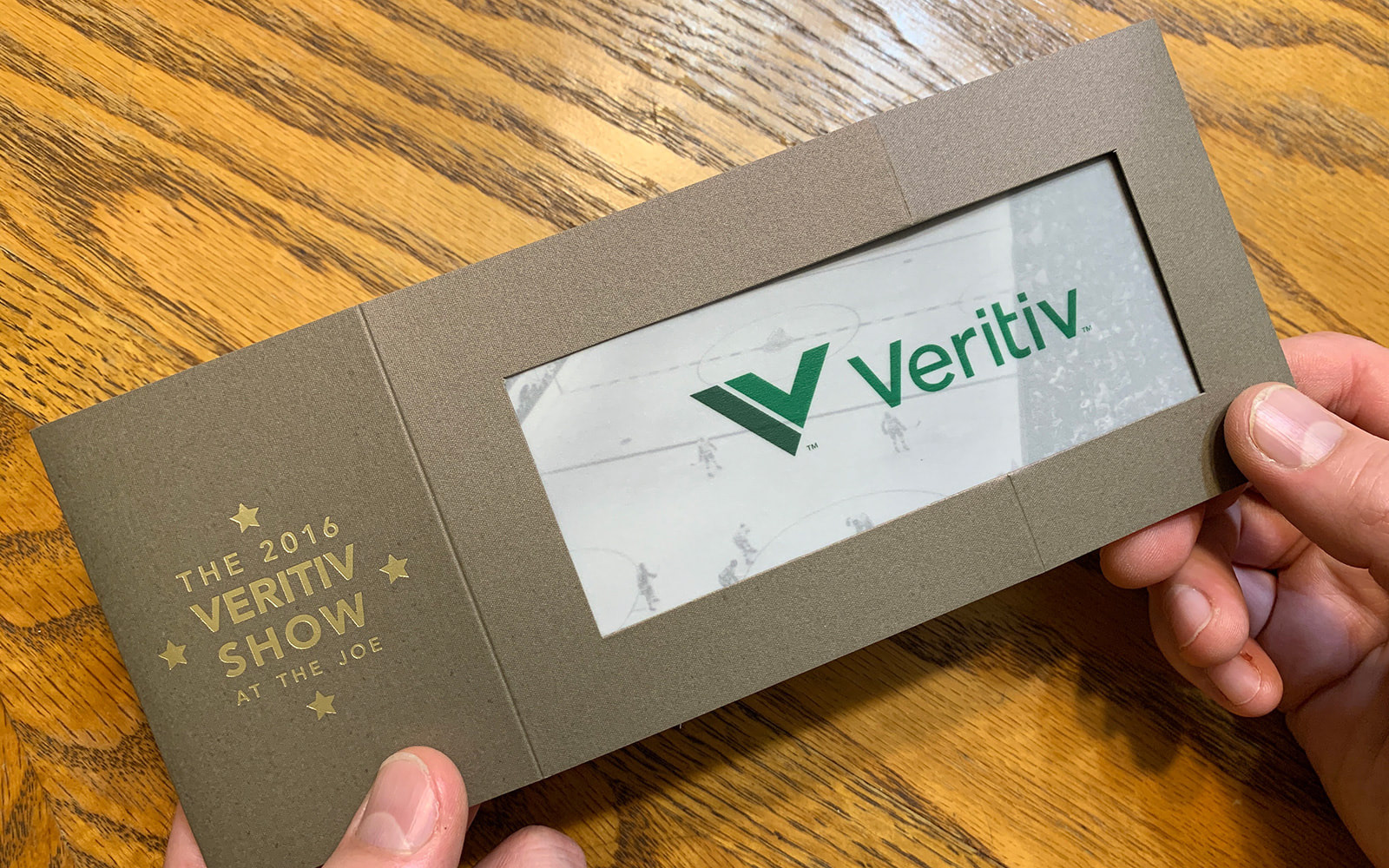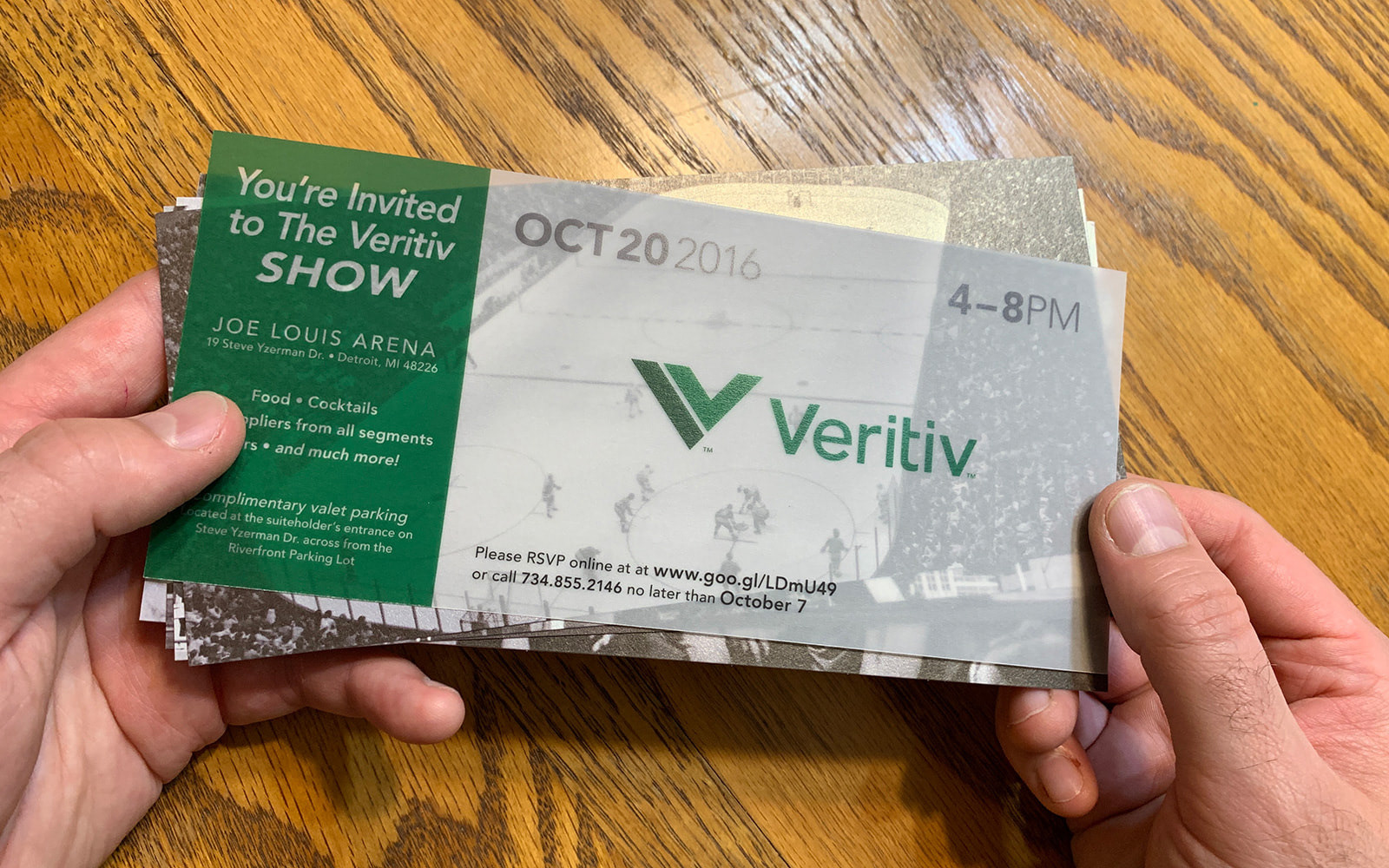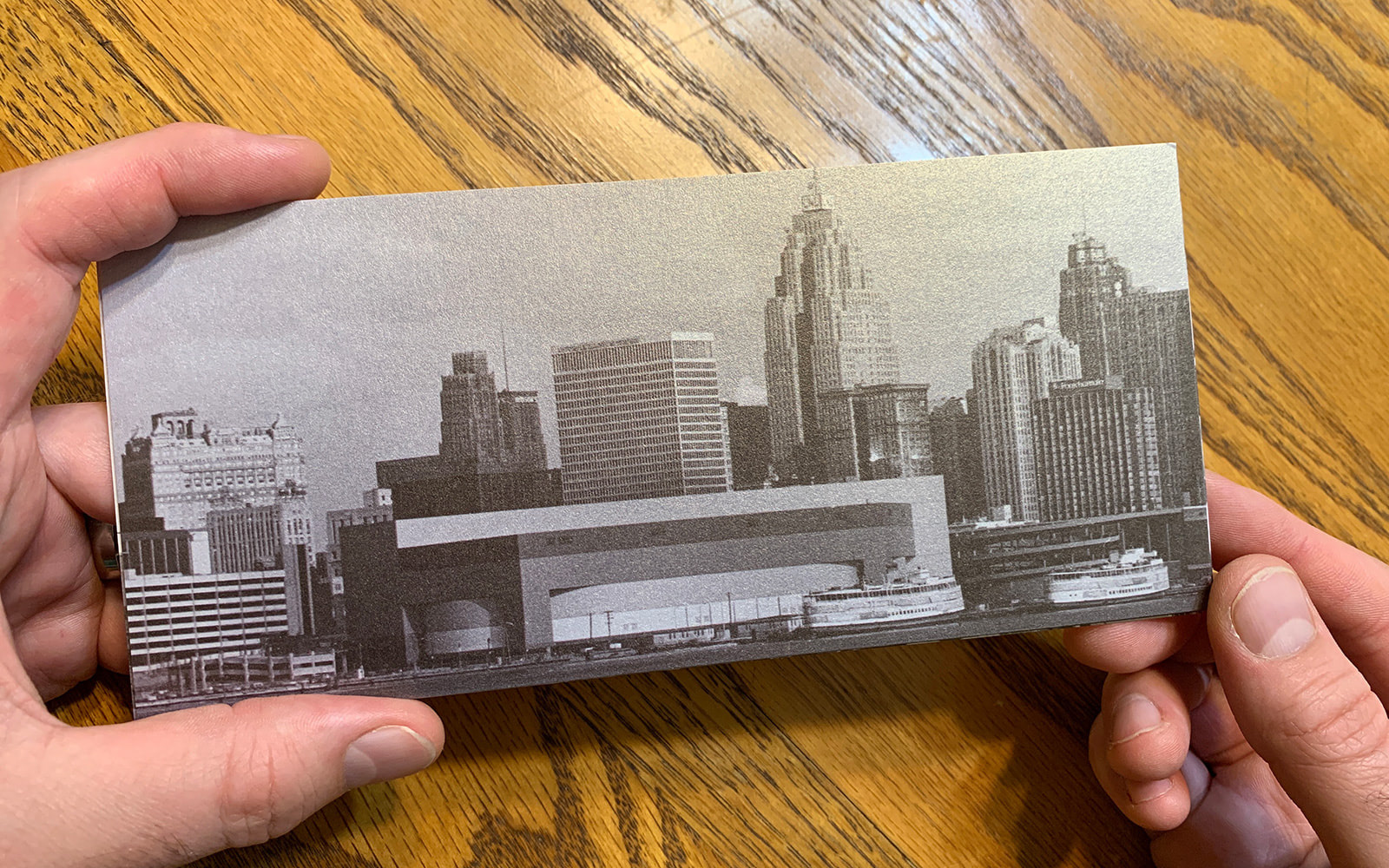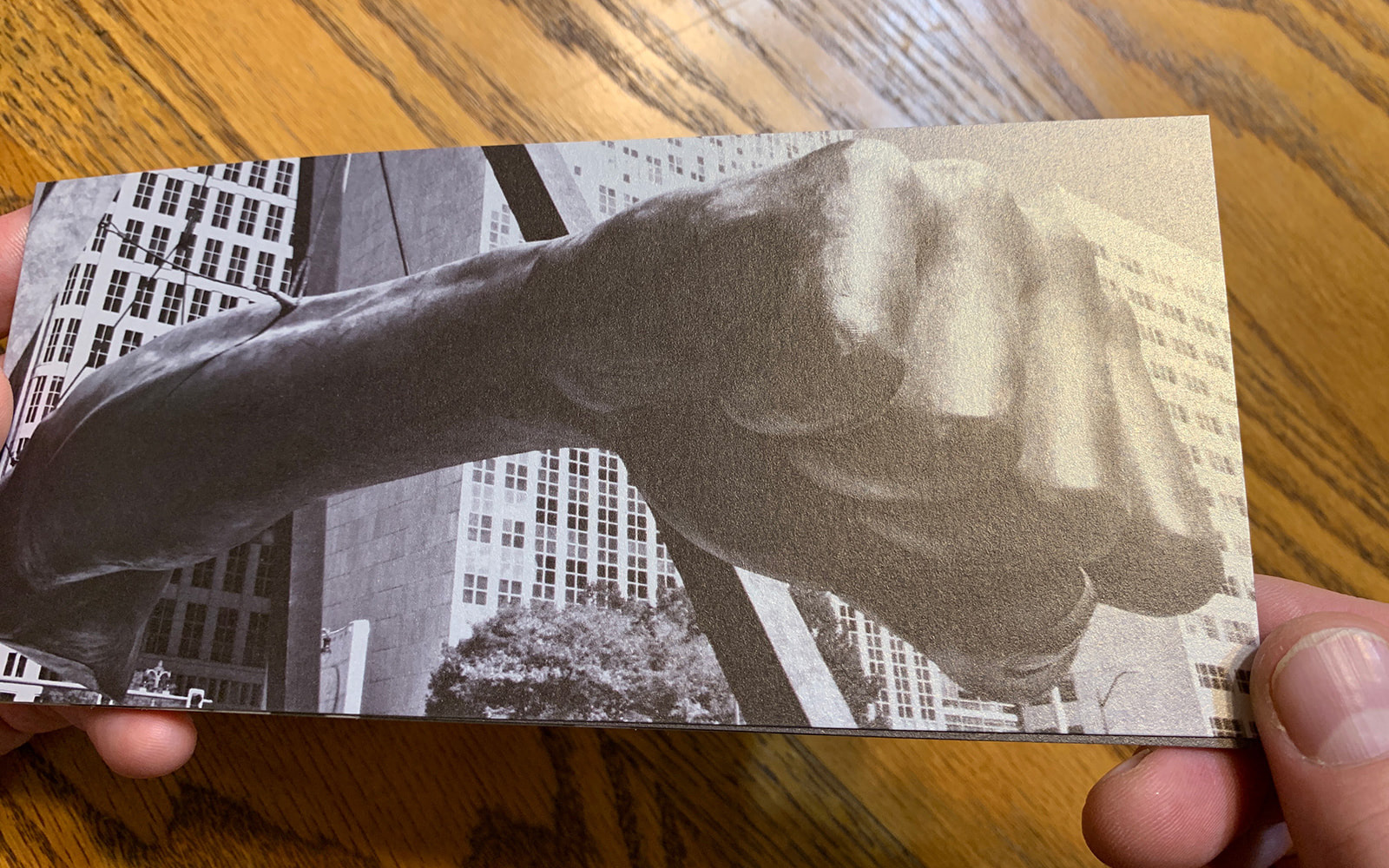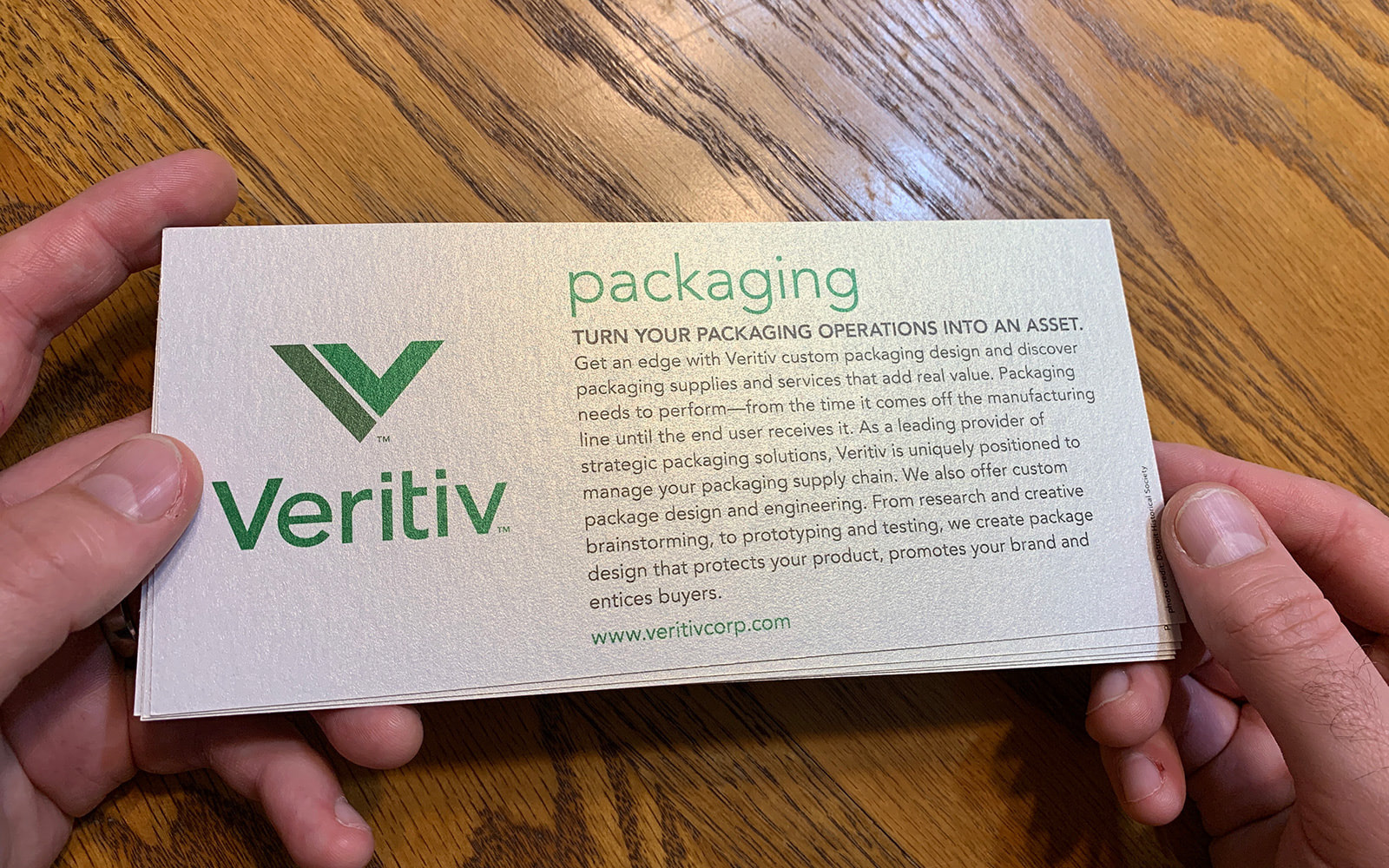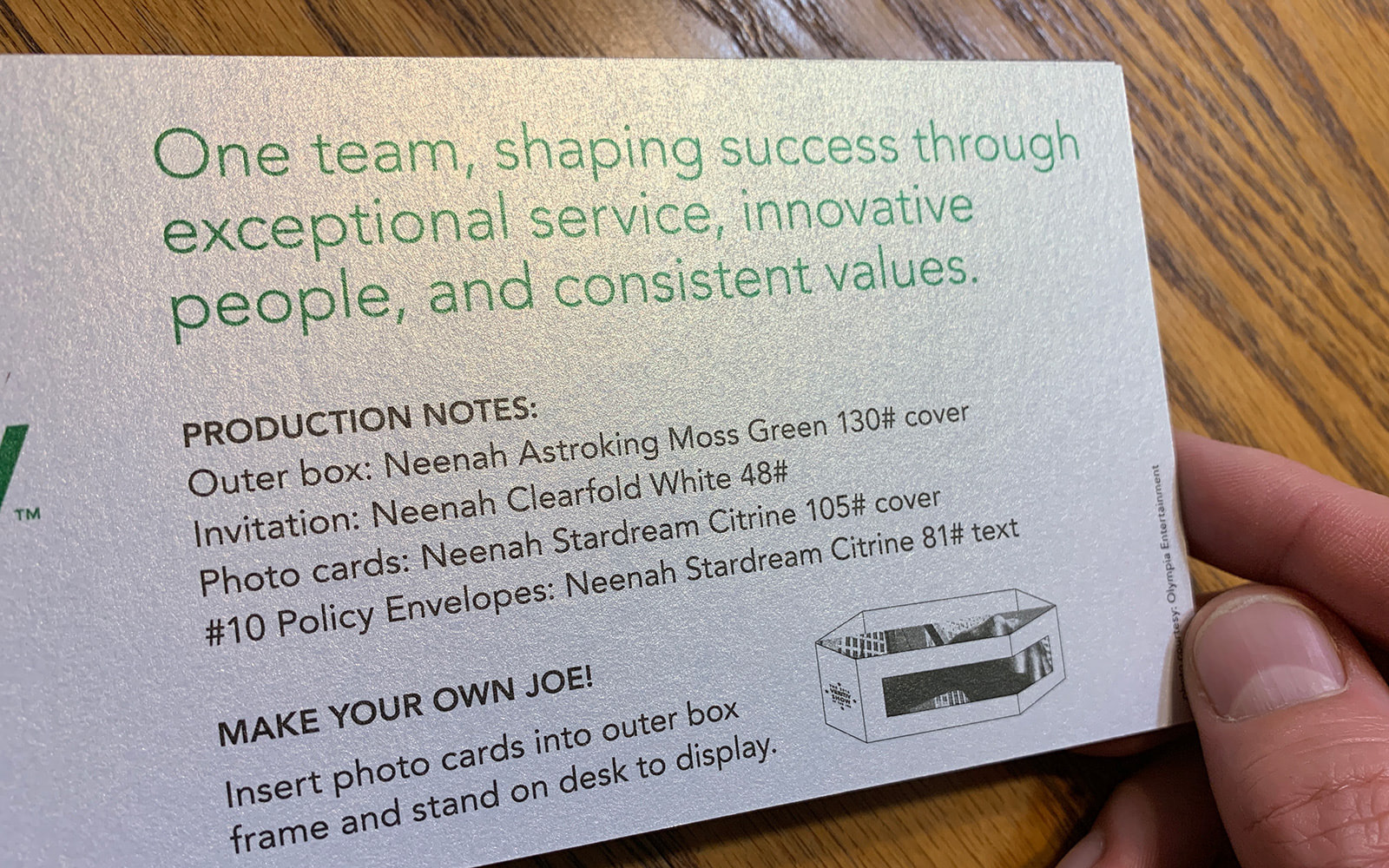 Feedback
The feedback from our contact at Veritiv was very positive, as he recalled that many of his other customers were impressed when they received it in the mail. The show was well attended.